For Primary School age and older. Brave Adventures is based on the exciting Old Testament book of Daniel. Children will be taught age appropriate lessons about God and what it means to live with him as their King.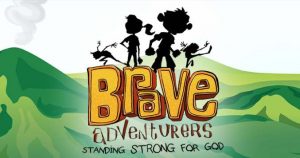 FREE Supervised Bus (supplied by Cavehill Coaches). Pickup Points:
18:00 Junction of Hedgelea Road/Ave
18:05 Junction of Bramble Road/Ave
18:10 Junction of Oaklands/Old Carrick Road
18:15 Junction of Tynan Drive/Tynan Close
18:20 Devenish Drive (bus terminus)
Return time: approx 20:15.